Is Scanning Equipment Keeping Your Business In the Dark?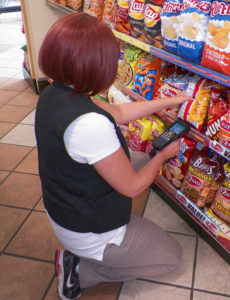 Are you paying your auditors too much because they're using slow outdated software? Or is your auditing done in house? When will your equipment break? Who is maintaining it? IT experts identify that 70% of investment in technology is to maintain the functionality you already have.
We understand, use and maintain the latest technology so you can quickly:
Know what you need to order – more detailed information so you know performance of every item in every category in every store.
Get line item detail to make exact decisions about your product, we empower you with accurate fast information to make decisions.
Get tailored auditing reports – process and experience-driven software designed to efficiently track and count your inventory.
We use the most-recent scanning technology to efficiently track audits. Low error rates – less than 1%! Reliable scans – portable scanners that work in any store environment to easily track any inventory. We perform internal audits of EVERY scanned item to validate inventory audits. Our team keeps close eyes on your numbers to make sure your scans are accurate. We even write our own software to make sure we have flexibility to generate tailored reports and reliability of following our time-tested process.